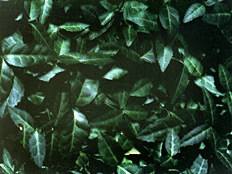 PURPLE LEAF WINTER CREEPER
Grows at an even height of approximately 10" off the ground at maturity. Very drought tolerant for full sun locations once established. Adaptable to trimming which will produce even more compact growth. One of the best Ground Cover plants. The leaves are deep purple and paler beneath in Autumn and Winter. The stems produce rootlets and when planted near stone walls or other masonry, will cling. Can be planted 6 to 8 inches apart. Strong, 1-year field-grown plants.
EUONYMUS FORTUNEI "LONGWOOD "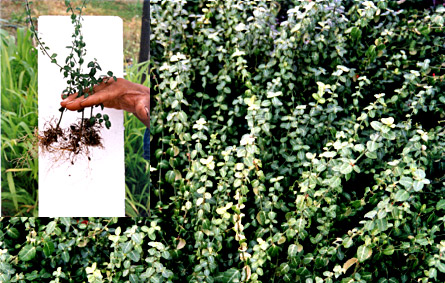 Small dark green leaves. Prostate in form. Good groundcover for sunny areas and rock gardens. Also can be used as a mass planting. Little pruning. Drought tolerant once established.
Limited quanities available.
If you intend to mulch these groundcovers, we suggest you use medium or fine shredded mulch but not more than one inch deep.

EUONYMUS PRICES
PURPLE LEAF WINTER CREEPER
100 for $52.00

500 for $225.00

200 for $100.00

1000 for $425.00

2000 for $830
EUONYMOUS FORTUNEI
("

LONGWOOD

"
—Sold Out —
100 for $65.00

200 for$130

500 for $325.00

A bed of Euonymus at Peekskill Nurseries
Printable Order Form
||
Privacy & Security
Pachysandra
||
Vinca Minor
||
Euonymus
||
Baltic Ivy
General Information
||
Ordering Information
||
Shipping Information
Home
||
Order Form
All canceled orders are subject to a 7% processing fee!
WE GUARANTEE ALL PLANT MATERIAL TO ARRIVE IN FIRST
CLASS CONDITION ANYWHERE IN THE UNITED STATES
---
Peekskill Nurseries
P.O. Box 428
Shrub Oak, New York 10588
914-245-5595

Business Hours:
Monday - Friday, 9am to 5pm (EDT)
Saturday + Sunday: Hours Vary

A blanket of GREEN ... all through the year!